Foreign Trade
Press Releases & Articles 1 - 5 of 36
Australia's Peak Export Body Appoints A New National President.





4th January 2010 - Views: 817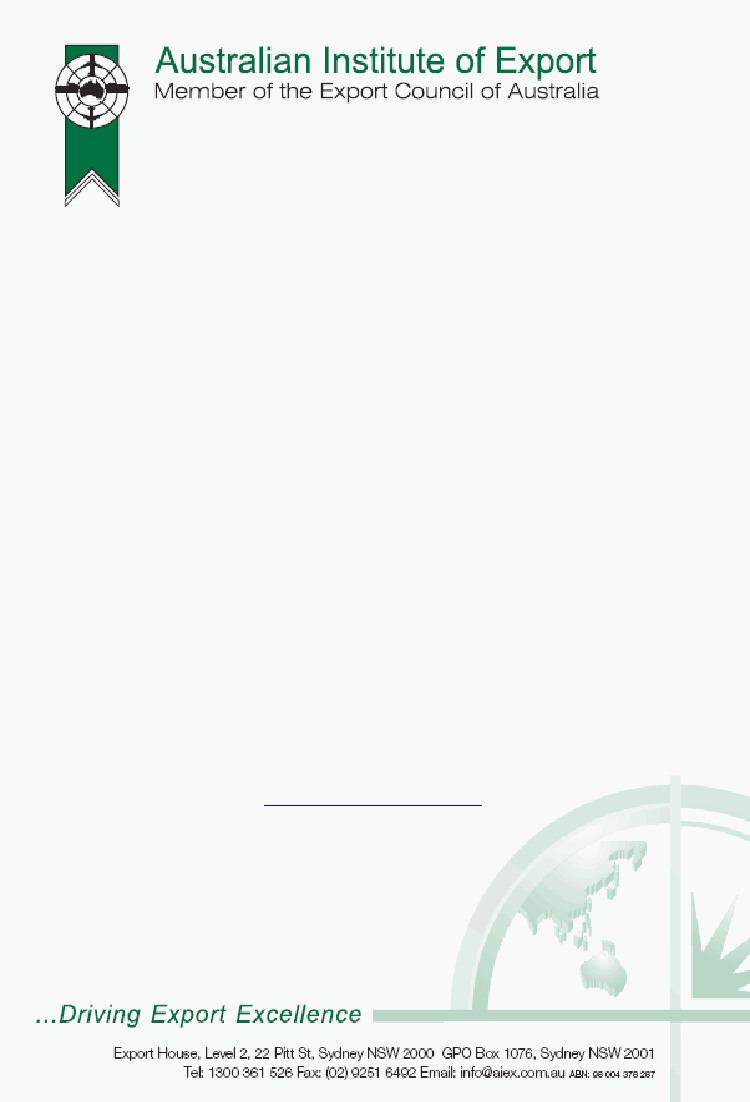 Australia's peak export body appoints a new National President. The directors of The Australian Institute of Export appointed Loftus Harris AM National President.
Technology Drives Nsw Businesses To Sweep Export Awards





24th November 2009 - Views: 741 It's been a tough year for our states exporters but that didn't deter our technology savvy companies from scoring yet again at the Australian Export Awards held in Canberra on Friday night.
Export Growth: Leading Our Economic Recovery?





11th November 2009 - Views: 738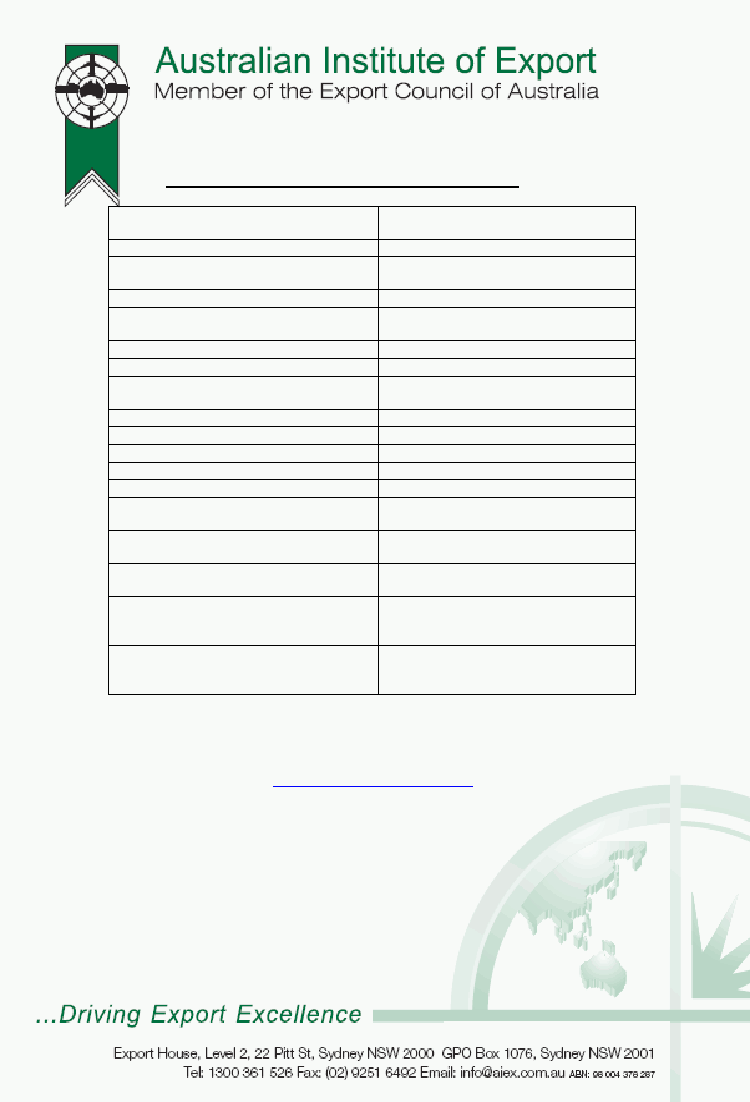 Working through one of the world's worst financial slumps in nearly a century, New South Wales exporters seemed to have found a way to continue to thrive and expand into unfamiliar sectors of the business world.
Sharp Fall In Child Deaths Reflects Breakthrough In War On Poverty





11th September 2009 - Views: 759

"It is still a tragedy that 8.8 million children die every year due to poverty, yet thankfully this death rate is declining rapidly," UNICEF Australia spokesman Martin Thomas said.
International Desalination Association Selects Australia For 2011 Congress





3rd September 2009 - Views: 759

The International Desalination Association (IDA) announced today that Perth, Australia will be the host city for the 2011 World Congress on Desalination and Water Reuse.