Foreign Trade
Press Releases & Articles 26 - 30 of 36
Top Source Countries Identified For U.s. Containerized Imports





29th October 2010 - Views: 1154

U.S. containerized imports showed positive growth year-to-date ending August 2010, according to PIERS, the Standard in Trade Intelligence.
Publication Launch





30th March 2010 - Views: 807

The Minister for Foreign Affairs, the Hon Stephen Smith MP, will be launching the ASPI publication Our western front: Australia and the Indian Ocean at the University of Western Australia.
Strong Increase In U.s. Containerized Import And Export Trade





11th June 2010 - Views: 836 PIERS Global Intelligence Solutions trade data indicates the economic rebound is gaining strength. China imports continue to rule trade but Vietnam's apparel industry is becoming a key component in U.S. trade growth.
The Dep Launches Web Directory To Promote Thai Products Worldwide





13th May 2010 - Views: 851

The Department of Export Promotion (DEP), Ministry of Commerce, is ready to launch new website under the "Industrial PR Online Marketing" project in February 2010.
Australia Fails To Grasp Anti-nuclear Opportunity: Expert





24th March 2010 - Views: 774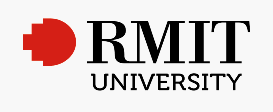 The Australian-Japanese submission will follow many of the recommendations of the report of the International Commission on Nuclear Non-Proliferation and Disarmament (the Evans/Kawaguchi report), co-chaired by the two countries.