Architecture
Press Releases & Articles 51 - 55 of 72
Pelli Clarke Pelli Architects' Vietcombank Tower Breaks Ground





28th October 2010 - Views: 2415 Vietcombank Tower will be the tallest building on Me Linh Square, a prime location on the west bank of the Saigon River.
Seoul Hosts World Design Cities Summit, February 23-24





22nd February 2010 - Views: 896

The World Design Cities Summit will be held on February 23-24 in Seoul. Mayors, deputy mayors and other leading officials from 32 cities around the world will gather at the international conference to discuss design as the key to city competitiveness in the 21st century.
Qvb Fit-out Fuses Heritage With Designer Styles





24th February 2010 - Views: 1000 Sydney City QVB heritage buildings newest shop will be an intriguing combine of legacy Sydney architecture and sleek European styling. Bristol & Brooks will begin trading their prestigious designer gifts range from within the new fusion fit-out from mid-March 2010.
Luxxbox Bites The Big Apple For Global Design Summit





22nd March 2010 - Views: 935 Brisbane Industrial Designer Jason Bird, the highly awarded founder of Luxxbox will showcase his work to an international design audience in New York City in May 2010 for the 22nd Annual International Convention Furniture Fair (ICFF).
Rmit Architecture Students Star In Venice Biennale





21st June 2010 - Views: 882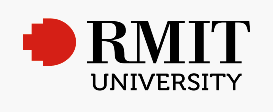 The Austrian Pavilion, curated by US architect Eric Owen Moss, will showcase innovative model projects created by RMIT students through Alessi MUTANTS, an intensive four-week design workshop at the University of Applied Arts Vienna.