Aviation
Press Releases & Articles 136 - 140 of 195
V Australia Offers $199* Fares To Fiji - No Bula!





5th November 2009 - Views: 943

The new, three-class V Australia flights will begin on 18 December 2009, bringing V Australia's world class product and services to one of the region's most important tourism markets.
Virgin Blue To Screen 'the Cup' Race Free On Live2air





2nd November 2009 - Views: 1028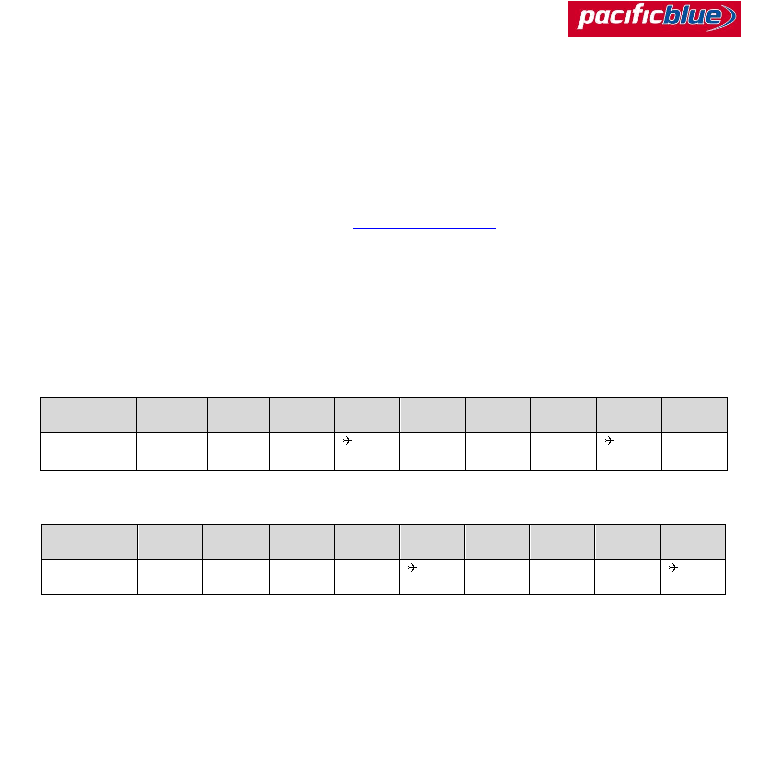 Virgin Blue Guests will receive an extra special bonus tomorrow when the airline screens the 'race that stops a nation' free of charge on its revolutionary live2air in-flight TV system.
Delta, Virgin Blue Welcome Accc Draft Decision On Joint Venture Application





2nd November 2009 - Views: 828 Delta Air Lines (NYSE: DAL) and the Virgin Blue Airlines Group (ASX: VBA) welcome the Australian Competition and Consumer Commission's (ACCC) draft determination to grant authorisation to the airlines' proposed joint venture.
Record Passenger Numbers For Adelaide Airport Despite Downturn





29th October 2009 - Views: 872

Adelaide Airport Ltd (AAL) Managing Director, Phil Baker, releasing the airport's Annual Report, said close to 6.9 million passengers flew in and out of Adelaide Airport in 2008/09, an increase of 154,000 passengers compared with the previous year.
The Men Who Killed Qantas





27th October 2009 - Views: 9987 The Men Who Killed Qantas is a history of Qantas from its early beginnings. The book covers the ill-fated DH86, scandals that have beset the airline, corporate greed and how penny-pinching may have contributed to a string of accidents.