Aviation
Press Releases & Articles 111 - 115 of 195
Qantas Statement On Aviation White Paper





16th December 2009 - Views: 734 Qantas Chief Executive Officer, Mr Alan Joyce, said the White Paper provided certainty for the Australian aviation industry.
Aircraft Engineers To Discuss White Paper





16th December 2009 - Views: 859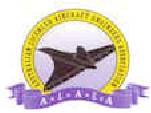 Representatives of the Australian Licenced Aircraft Engineers' Association will respond to the Federal Government's Aviation White Paper following its release on Wednesday 16 December.
Qantas Statement On British Airways Industrial Action





15th December 2009 - Views: 734 Qantas said today that industrial action by British Airways (BA) cabin crew from 22 December would have no impact on Qantas operations between Australia and the United Kingdom.
Qantaslink Says Thank You To Port Lincoln For Support





15th December 2009 - Views: 763 "Competition in regional markets benefits regional communities which often don't have as much choice as their city counterparts. We are pleased to be able to deliver competition to the people of Port Lincoln."
Comment From Garuda Indonesia Re High Court Decision On Yogyakarta Incident





13th December 2009 - Views: 867

"It is important to point out that the pilot involved in the crash resigned from Garuda Indonesia after the investigation was completed.