Construction
Press Releases & Articles 136 - 140 of 244
Improved Energy Efficiency Standards In Bca Vital To Sustainable Buildings





27th January 2010 - Views: 696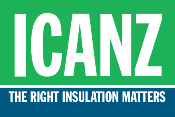 The Insulation Council of Australia and New Zealand today welcomed the confirmation from the Federal Government that energy efficiency standards for new residential and commercial buildings will be strengthened in the 2010 Building Code of Australia.
Stay On The Ball With Safe Household Basketball Rings





19th January 2010 - Views: 706 While the guidelines do make the home environment safer for backyard basketball, safety also relies heavily on the homeowner.
National Survey Of Building And Construction Stimulus Cushioning The Downturn 1





14th January 2010 - Views: 682

Builders' own activity and expectations for industry activity both fell back in the December quarter but Government stimulus spending continues to cushion the downturn, according to the results of Master Builders Australia's National Survey of Building and Construction.
Fall In Loans For New Dwellings As First Home Owner 'boost' Phases Down 1





12th January 2010 - Views: 633

The total number of dwellings financed for owner occupiers , seasonally adjusted, fell by 5.6 per cent in November, to be up 14.1 per cent on November last year.
Lift In Unit, Apartment Approvals





6th January 2010 - Views: 770

Mr Peter Jones, Chief Economist. said "The positive headline figure masks the fact that previous strength in the growth of new house approvals is now waning, and that volatility in 'other dwellings' approvals is occurring around a disastrously low base."