Aviation
Press Releases & Articles 81 - 85 of 195
A Tail Of Two Cities -- Tiger Increases Singapore-kuala Lumpur Flights 400%





25th September 2008 - Views: 460

Rosalynn Tay said, "I would like to congratulate the forward thinking of the Singapore and Malaysian governments and aviation authorities in their progression of a liberalisation agenda that benefits both economies. By meeting this liberalisation milestone ahead of the ASEAN roadmap both countries are acknowledged around the world in a job well done. The customer is the big winner here.
Scandinavian Airlines Joins Aviation, Energy And Academic Leaders To Accelerate Development And Avai





25th September 2008 - Views: 455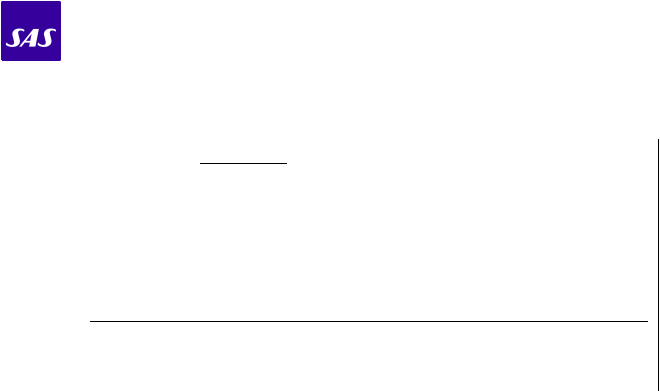 The group's charter is to enable the commercial use of renewable fuel sources that can reduce greenhouse gas emissions, while lessening commercial aviation's exposure to oil price volatility and dependence on fossil fuels. Airlines supporting the sustainable fuels initiative include Air France, Air New Zealand, All Nippon Airways, Cargolux, Continental Airlines, Gulf Air, Japan Airlines, KLM, SAS Scandinavian Airlines and Virgin Atlantic Airways.
Spirit Aerosystems Opens European Repair Station In Prestwick, Scotland





24th September 2008 - Views: 493

Spirit AeroSystems Inc. (NYSE: SPR) today formally opened its new Maintenance, Repair, and Overhaul (MRO) repair station in Europe.
Sabre Introduces First Real-time Flight Tracking And Aircraft Situation Display Solutions For Austra





18th September 2008 - Views: 505 Airservices Australia to deploy Flight Explorer in new National Operations Center Sabre Airline Solutions announced today the launch of its newly acquired Flight Explorer solution to the Australian commercial and business aviation market.
New V/line Ticket Agent Required





23rd August 2008 - Views: 425 From the 31 August 2008, Rintoules Bus and Travel service will no longer be acting as a ticket agent for V/Line in Nhill.