Construction
Press Releases & Articles 121 - 125 of 244
Master Builders Calls For Greater Flexibility In The New National Employment Standards





4th April 2008 - Views: 487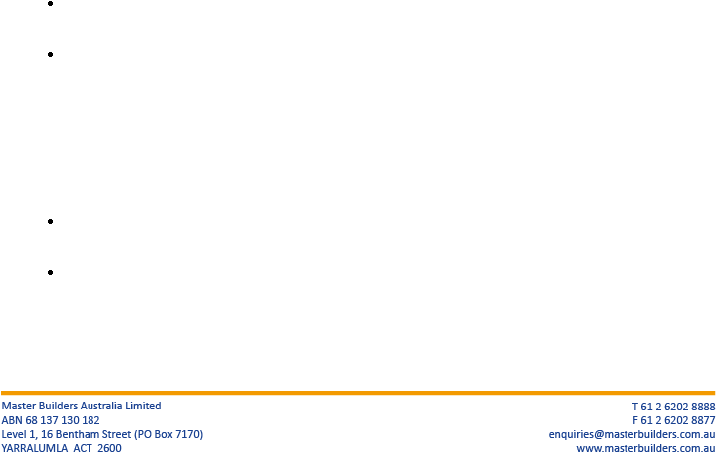 Master Builders Calls for Greater Flexibility in the New National Employment Standards Statement by Mr Wilhelm Harnisch, Chief Executive Officer Australia's peak building and construction industry association, Master Builders Australia, has expressed concern that any restrictions imposed by changes in flexible workplace arrangements will have negative impacts on productivity in the building industry.
Abcc Proceeding - Cozadinos V Cfmeu & Johnston





2nd April 2008 - Views: 619 Read allegations in the ABCC's statement of claim.
Abigroup Wins National Infrastructure Award For Contractor Excellence





2nd April 2008 - Views: 476

For the second year running, Abigroup has scooped the National Infrastructure Award for Contractor Excellence.
Victorian Building Industry Records Second Month Of Growth In 2009-10 Fin Year





5th October 2009 - Views: 471

"All regions, except for Inner Melbourne and Gippsland, experienced growth, with rural areas the strongest.
Housing Approvals Slide





11th November 2008 - Views: 507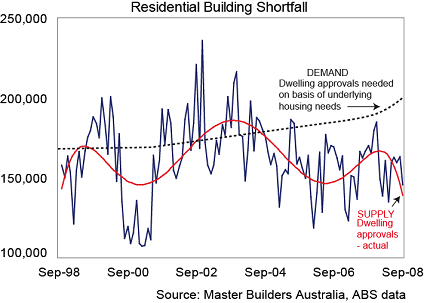 Dwelling approvals were in steep decline in September, validating aggressive moves by the Reserve Bank to lower interest rates, according to Master Builders Australia.