Construction
Press Releases & Articles 126 - 130 of 244
Cfmeu Pitches In To Help Indigenous Australians Living Under The Govt's Nt Inter





13th February 2010 - Views: 514

The CFMEU has pitched in to help Indigenous Australians who say the Federal Government's Intervention in the Northern Territory has failed to tackle their basic needs, building one community a brand new home.
Ten Tips To Prepare Your Home For A Bushfire





12th February 2010 - Views: 599

When planning to build or renovate, key steps include ensuring an appropriate building site location, using suitable building materials, ensuring proximity to independent water resources and managing the vegetation surrounding the building.
Installation Requirements For Insulation Must Be Followed





9th February 2010 - Views: 584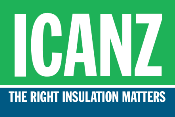 The Insulation Council of Australia and New Zealand (ICANZ) has today urged all installers to follow the installation requirements of the Energy Efficiency Homes Program.
Foil Insulation Halt Will Protect Workers' Safety





9th February 2010 - Views: 493 The suspension of foil insulation under the Federal Government's Home Insulation Program will go a long way towards protecting the health and safety of workers in the industry, the Queensland Council of Unions said today.
Master Builders Australia - Approvals Recovery On Track 1





4th February 2010 - Views: 534

The total number of dwelling units approved, seasonally adjusted, rose by 2.2 per cent to 14,869 in December, to be up by 53.3 per cent on the same month in the previous year.