Construction
Press Releases & Articles 191 - 195 of 244
Media Release: Bradford Trusted For Insulations Safety Inspections





15th June 2010 - Views: 1015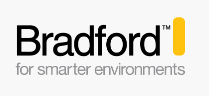 Bradford Insulation is Australia's leading insulation manufacturer, starting production of mineral wool insulation at Newcastle, NSW in 1934.
Another Fall In Housing Finance Puts Recovery In Jeopardy





9th June 2010 - Views: 926

Housing finance commitments fell for the seventh consecutive month in April due to the ending of the Government's First Home Owner 'Boost' and higher interest rates, according to peak building and construction organisation Master Builders Australia.
Volatility In Approvals As Interest Rates Threaten Recovery





1st June 2010 - Views: 963

The total number of dwelling units approved, seasonally adjusted, fell by 14.8 per cent to 14,144 in April, to be up by 21.3 per cent on the same month in the previous year.
Economic Stimulus Programs Boost Building Industry





26th May 2010 - Views: 950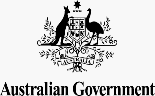 Seasonally adjusted, the chain volume of construction work done in the March quarter rose by 1.9 per cent to $39.5 billion to be 5.6 per cent above levels in the March quarter 2009.
Toughest Worldwide Bridge Construction Demands Met By Australian Company





19th May 2010 - Views: 1084 The relatively recently opened regional IFS office in the Middle East has gained work on the new international airport in Qatar. IFS is also supplying custom designed and fabricated steel column moulds on the main car park bridges.