Industrial Relations
Press Releases & Articles 51 - 55 of 83
No Guarantee Of Cheaper Books, The 30 Day Rule Must Stay To Preserve Jobs: Amwu





30th October 2009 - Views: 762
AMWU National Print Division Secretary Lorraine Cassin said that there was actually no evidence that the removal of these restrictions would see cheaper books for consumers, but any change to the restrictions would result in job losses and a reduction of $70 to $80 million per annum in revenue.
Thousands Rally Around Australia For Right On Site, Tomorrow





29th October 2009 - Views: 755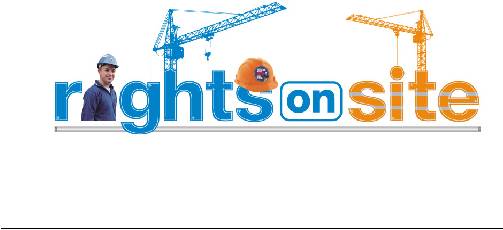 Thousands of workers and their families will turn out in rallies around the country tomorrow, Friday the 30th of October in support of South Australian construction worker, Ark Tribe, who faces up to six months jail for a matter related to workplace safety.
Union Prosecuted Over Alleged Unlawful Industrial Action





27th October 2009 - Views: 777

The Fair Work Ombudsman has launched a prosecution against the Transport Workers' Union of Australia (TWU), the TWU Queensland branch and their officials over alleged unlawful industrial action by Qantas baggage handlers in Sydney, Brisbane, Adelaide and Perth in March this year.
South West School Support Workers To Storm Troy Buswell's Office





20th October 2009 - Views: 854

Mr Buswell is offering school support workers a pay rise of only 44 cents an hour, which is unfair when you consider the State Government has put up household fees and charges by more than $1,000 this year.
Hobart Cleaners 'no Longer Invisible' Arvo Tea & Photo Exhibition Today





16th October 2009 - Views: 726 Twelve months ago in Anti-Poverty Week Tasmanian cleaners protested on the steps of Parliament demanding respect and that building owners and cleaning contractors sign on to support the Clean Start fair go for cleaners campaign.