Industrial Relations
Press Releases & Articles 6 - 10 of 83
Vexation Over Out-of-date Compensation





8th February 2010 - Views: 790

Australia Post has rejected a Postal Industry Ombudsman (PIO) recommendation to review the level of compensation payable to customers whose mail has been lost or damaged, even though the dollar figure is the same as it was 22 years ago.
Another Death Plagues Ceiling Insulation Scheme





4th February 2010 - Views: 740 Tragedy continues to plague the booming ceiling insulation industry with another death this morning the third in Queensland in just over four months.
Murray Goulburn Close Leitchville Factory





3rd February 2010 - Views: 1078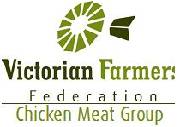 NUW Victorian Secretary Antony Thow said the closure was a double blow for workers.
Government Asleep In Dispute Over Sleeping Arrangements





28th January 2010 - Views: 730 Attempts by the leadership of the CFMEU to distance themselves from the decision by workers on Western Australia's Pluto LNG project to continue with illegal strike activity are being viewed sceptically by a major resource and energy sector employer organisation.
Vff And Council Join Nuw Campaign To Rebuild Inghams





28th January 2010 - Views: 813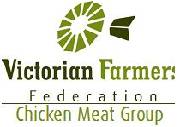 The Victorian Farmers Federation and the Mornington Peninsula Shire Council will join the National Union of Workers at a mass meeting of factory workers affected by a fire that destroyed the Inghams chicken processing plant in Somerville two weeks ago.