Industrial Relations
Press Releases & Articles 36 - 40 of 83
Postal Workers Enlist Santa Clause In Industrial Action





13th December 2009 - Views: 827

Australian postal workers have enlisted Santa Clause in their industrial campaign, pledging to deliver free mail from 12am midnight on Monday the 14th of December and in the lead up to Christmas.
Symbion Workers To Strike





10th December 2009 - Views: 1029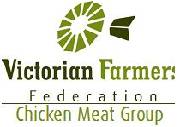 Members of the National Union of Workers will commence protected strike action from 6.00am (Friday 11 December 2009) in order to achieve a new agreement with their employer, Symbion Pharmacy Services.
Union Must Come Clean On Christmas Strike





10th December 2009 - Views: 824 The CEPU must declare what impact industrial action will have on the public's Christmas mail after serving industrial notices on Australia Post declaring a Christmas strike.
Union Admits Free Mail Day Won't Work





9th December 2009 - Views: 832 CEPU National Secretary Ed Husic was today forced to admit that `free mail for Christmas Cards' will not work. Asked at a media conference this morning to give a guarantee that Christmas cards without stamps being delivered, Mr Husic said he could not, and admitted that much of the mail sent without postage will not get through.
Buswell Must Come Clean On Planned Industrial Relations Changes





9th December 2009 - Views: 841

UnionsWA today demanded that Treasurer Troy Buswell release the recommendations of his $635,000 review into Western Australia's industrial relations laws, so that 300,000 workers could have certainty before Christmas.