Industrial Relations
Press Releases & Articles 56 - 60 of 83
Jubilant Sydney Office Cleaners Celebrate Historic "7 Fair Solutions Win"





16th October 2009 - Views: 728 The trigger pont has just been reached in NSW for the new Clean Start Collective Agreement - the point when the Agreement becomes effective in Sydney's CBD.
Anf - Bupa Wodonga Media Alert





14th October 2009 - Views: 1140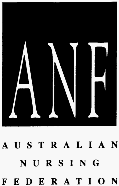 Bupa has unilaterally determined to put an Agreement to a ballot of all employees next week.
Mua Bosses Threaten Livelihoods Of Thousands





4th December 2009 - Views: 812

AMMA Chief Executive, Steve Knott, said the latest strike activity, set to shut down offshore vessel operations for 48 hours at Total Marine Services from Friday, was a worrying development that had the potential to threaten the livelihoods of thousands of other hard working Australians and cost hundreds of thousands of dollars.
Maritime Union Launches Industrial Action In Grab For Cash





13th November 2009 - Views: 747 The peak national employer body representing Australia's resources and energy sector, the Australian Mines and Metals Association (AMMA) has accused the Maritime Union of Australia (MUA) of reckless and destructive conduct following confirmation that it will take strike action in the offshore oil and gas sector.
Pay Equity Test Case Threatens Aged Care Jobs And Services





9th November 2009 - Views: 839

ACSA CEO Greg Mundy said Deputy Prime Minister Julia Gillard's heads of agreement with the Australian Services Union (ASU) to test pay equity provisions under the Fair Work Act was cause for alarm.